Book Today
| Availability as soon as tomorrow
Book Now
Find Your nearest Test Centre: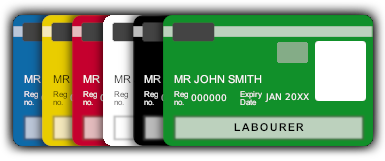 CSCS Card - Book Your Test
Book Your CITB Health, Safety & Environment Test for a CSCS Card
Booking your Test for a CSCS Card, the 'CITB Health, Safety and Environment Test' has never been easier to book!
How to book your CITB Health, Safety and Environment Test (commonly referred to as the Touch Screen Test) for a CSCS Card:
1

Fill in the booking form here and choose your date and test centre to take your test

2

Review your booking and complete payment

3

Done! You will receive your confirmed appointment details via Email & SMS within a few minutes.
Unsure which Test you need?
If you're unsure what test to take, click here to find out.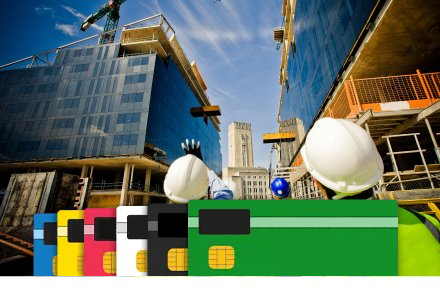 Construction Cert is a booking agent that works exclusively with the construction industry. Construction Cert is not affiliated with CSCS or CITB.
Construction Cert and the team guided me through and got me trained quickly, I now have the Green CSCS Card which was delivered straight to my door, I can't thank them enough for how easy they made this for me.
- John McManus on 08/10/2023
Construction Cert works exclusively with individuals and companies in the construction industry. Our experienced team take the hassle out of booking your construction tests (for all CSCS Cards, CITB Tests and Health & Safety Training). You let us know what tests you need to book and when you need to take them… and we'll do the rest. If you're looking to sit your test at the earliest opportunity, our team will lookout for any cancellations so you get your test asap. If you're a company looking to make a group booking for your tests, we're happy to work with you to find the most convenient test centres and dates for your team. When you book with Construction Cert you'll always know when you have to renew your cards, we've developed an alerts reminder that will inform you when you or your team are due for renewal, so you'll never miss a day off-site due to an out of date card again.
EASY ONLINE BOOKING

Get your CITB Health & Safety Test booked in less than 5 minutes for your CSCS Card!

SAVE TIME & MONEY ON GROUP BOOKINGS

Book CITB Health & Safety Tests for your workers in minutes, and get a discount on multiple CSCS Cards

CHOOSE FROM OVER 150 TEST CENTRES

With so many centres to choose from, you'll be able to find one in your area

12 DIFFERENT LANGUAGES

Take your test in a language that you are most confident in understanding

EXPIRY REMINDERS

Our system will log when you need to take a refresher test and prompt you to book

SECURE ONLINE PAYMENTS

Pay with confidence using our secure online payment gateway